(Hilariously funny. Also...probably my twin except I didn't get any of the humor genes. Her little drawing of a girl wearing a pink dress and a blonde ponytail is me. Always.)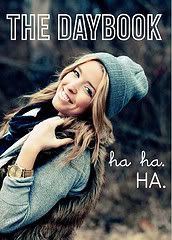 Favorite fashion blog, also refreshing and funny.
An amazing travel blog about three uber cute triplet ladies. I'm addicted and I am not even obsessed with travel.
Other fashion blogs I follow:
Who What Wear
The Sartorialist
Fashion Toast
Atlantic-Pacific
Want to link trade? Let me know...
Email:
ThatLadyWithTheDog(at)gmail(dot)com